Use Robbos where high DM yield per hectare and high utilisation are required when grazing a fodder beet. DM content is 16-18%.
High DM yield
The medium DM content of Robbos makes it capable of producing a higher DM yield than lower DM types such as Brigadier. Its orange-yellow bulbs are suitable for grazing by all stock types.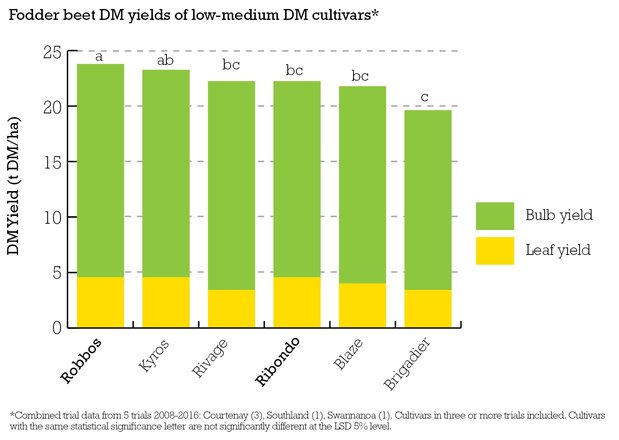 Above ground %
Robbos bulbs typically sit 45-50% out of the ground, making them easy for stock to graze. The high proportion of above ground DM ensures less soil ingestion and very high utilisation.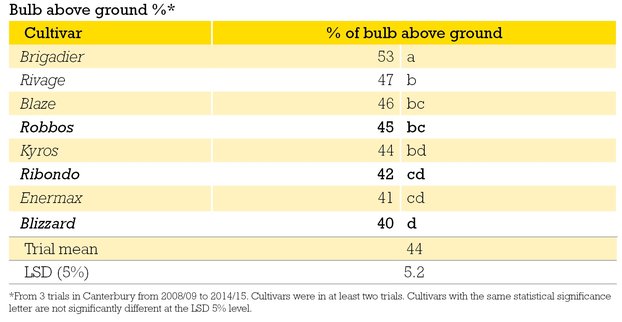 Good leaf keeping ability
Robbos has very good leaf keeping ability through autumn, winter and early spring. This is important because the leaf contains a high percentage of the crop's protein.