Kotare is a large leaved, very high yielding white clover for dairy and beef grazing.
High yield
Kotare shows very high total yield with excellent warm season yielding ability, the key growth period for white clover. Increased clover through summer also increases milksolids production, due to its comparatively high feed value through this period.

White clover leaf size versus stolon density
The stolon growing point density of Kotare is high for a large leaved clover. More growing points give clovers better recovery from damage caused by insects or pugging. When damaged, clover can regenerate from each growing point.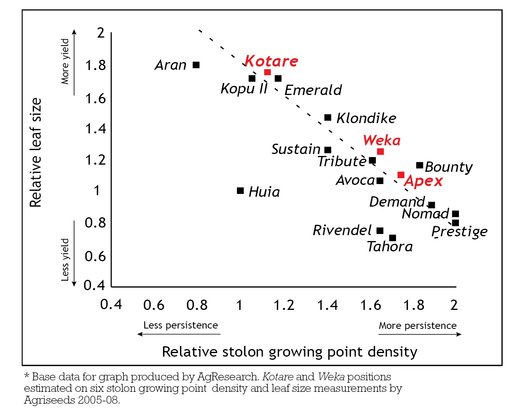 Sowing Kotare