Best paddocks for pasture renewal not always the most obvious
Marton, 2 November: Renewing the 'right' paddocks has taken on new meaning for first farm owners Kathy Craw and Logan Bowler since hosting a recent field day on getting the best out of dairy pastures under the current milk payout.
The pair are involved in a special pasture mentoring programme and are 100% committed to upgrading their 88ha (eff) Rangitikei property with improved pasture species.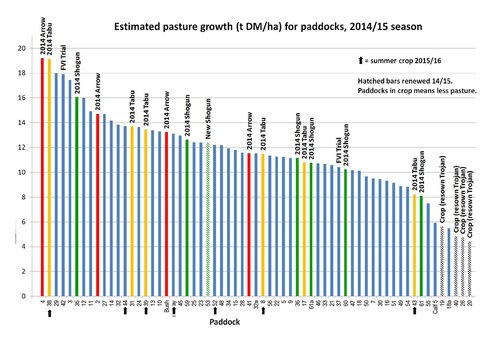 But even so Kathy says they were still surprised to find that some paddocks they assumed would offer the best return on pasture renewal were not in fact those with the most potential.
Close analysis of every paddock on the farm showed pastures she and Logan automatically categorised as 'good' would give better return on investment if they were upgraded with new grass and clover than paddocks the couple thought were currently rubbish.
"In other words, renewing the worst of our best paddocks is better financially than renewing the worst of our worst paddocks," she says.

It may sound counter-intuitive, but it all comes down to identifying and capturing the best potential for improved growth. In their case, soil type is a key differentiator but on other farms it could be another factor such as soil fertility or drainage.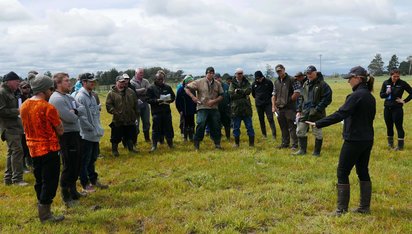 "Up until now we've used gut instinct to pick which paddocks to renew, simply because we have so many bad paddocks!" Kathy explains. "But now we can be more strategic in our decisions. That was a major insight for me from the field day."
Organised by Agriseeds, in conjunction with DairyNZ and Farmlands, the field day was part of Agriseeds' Grass into Gold pasture mentoring programme, which involves 12 dairy farmers from throughout New Zealand.
Kathy Craw says ranking every paddock on the farm in order of its total DM production not only gave her and Logan a few surprises but also showed up gaps in their current monitoring process.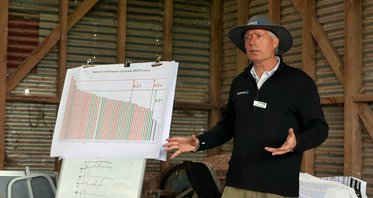 Graham Kerr analyses renewal
"Our best paddocks were growing 15-odd t DM a year, and our worst 5-6 t DM, but some of those we wouldn't have necessarily thought were growing as little as that. We've realised we need more information to build a better picture of each paddock's production."
At this time of the year, for example, Logan walks the farm with a plate meter weekly, because daily growth rates are 70-80 kg DM/ha and need to be closely monitored for best grazing management.
But during typically dry summers paddocks are not plated at all because they're assumed not to be growing, and during the shoulders of the season growth rate recording is probably not as frequent as it should be either, Kathy says.
The whole exercise of identifying paddocks that offer the best return on renewal also showed the importance of planning more than 12 months ahead, in their case not least because paddocks earmarked for renewal through summer crop have to be mole ploughed before crops are sown.
Seven ha are already locked in for turnips and four ha for maize silage this spring, so ranking paddocks on growth will not affect the current year's plans for pasture renewal.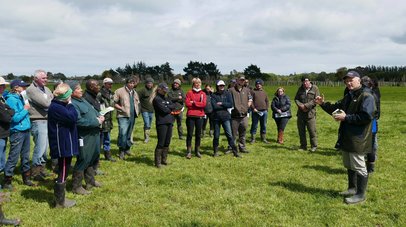 But they have started looking ahead to spring 2017 with a better appreciation of what constitutes the 'right' paddocks for investing in new grass on their land.
"We can't necessarily say what those are now, and because we winter on our plans do sometimes have to change, but when we have more growth data, we'll have a better idea of where we will get the best payback from new grass."
Speakers at the field day included Massey University Professor of Dairy Production Systems Danny Donaghy, DairyNZ consulting officer Julie Morris, Agriseeds pasture systems manager Danny Donaghy talking pasture management
Graham Kerr and Agriseeds lower North
Island agronomist Laura Oughton.