NFVT Perennial ryegrass results - NZ
Graphs combine data from the perennial ryegrass National Forage Variety Trials run across New Zealand between 1991 and 2015.

Yield is given by where the green bar ends (yield scale along bottom of graph) and statistical variation of yield by 'H' error bars. Cultivars whose error bars overlap are not significantly different from each other.
Total yield
These are the average annual yields grown (t DM/ha/year), over the 3 year period trials were run.
They combine all the seasonal yields.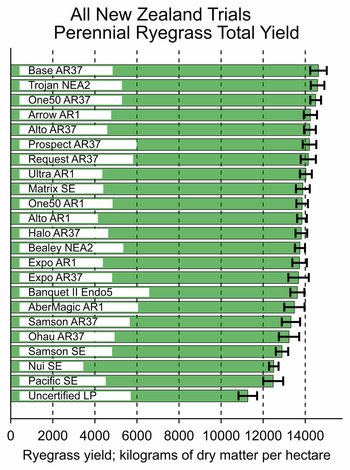 Autumn yield
For the period 1 March to 31 May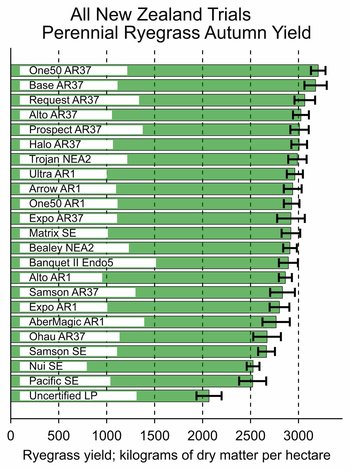 Endophyte
Ryegrasses tested endophyte (Neotyphodium lolii) with the endophyte type given after the cultivar name. SE is the old standard or wild endophyte. Different variety/endophyte combinations may produce different levels of endophyte toxins and performance. These differences were not measured in the trials.
Winter yield
For the period 1 June to 31 July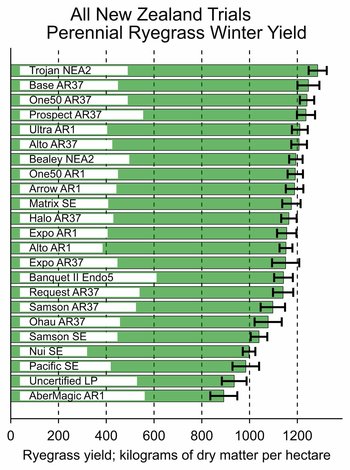 Early spring yield
For the period 1 August to 30 September
Late spring yield
For the period 1 October to 30 November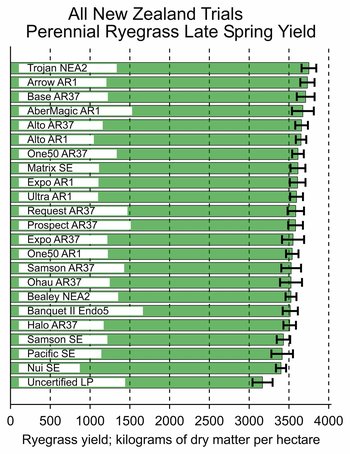 Summer yield
For the period 1 December to 28 February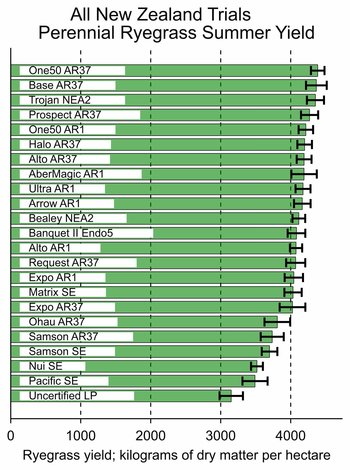 NFVT® is a registered trademark of New Zealand Plant Breeding & Research Association Inc.